US investment fund buys Titanic Quarter loans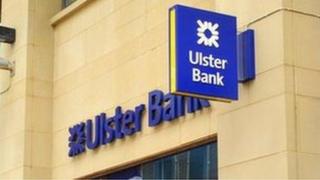 A US investment fund has bought the loans relating to offices and apartments in Belfast's Titanic Quarter, according to an industry report.
The loans were being sold by Ulster Bank as part of a bigger portfolio known as Project Achill.
Davidson Kempner has taken control of the loans worth around £64m, according to property news service Co-Star.
The firm has assets under management of around $22bn (£13.53bn).
Banks across the island of Ireland have been selling loan portfolios as a way to reduce property exposure swiftly.
Davidson Kempner, which also has offices in London and Hong Kong, was part of a consortium that earlier this year bought more than £50m of loans that had been made to the Belfast property firm, Corbo.
Those loans were also sold by Ulster Bank.
Another part of the Project Achill portfolio related to loans of more than £100m that were made to the main Northern Ireland company of Paddy McKillen, the high-profile property developer.
Those loans have reportedly been sold to Bank of Ireland.
They are secured on properties that include Ards shopping centre, the Waterfront Plaza office block in Belfast and Mallusk industrial estate in Newtownabbey.
Co-Star has also reported that Ulster Bank loans which were made to the Newry-based Murdock Group are likely to be sold to Lone Star, another US-based fund.
Ulster Bank is working to drastically reduce its property loan book over the next two years.
Aside from loan sales, it has also been working with some of its borrowers to sell assets and restructure borrowings.