Human trafficking figures in Northern Ireland show rise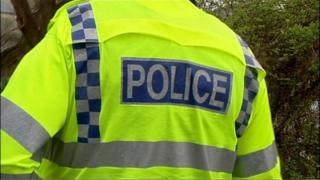 The number of people being trafficked in Northern Ireland increased during 2013, according to annual statistics collated by the PSNI.
However, the numbers released may not reveal the full scale of the problem.
An increased awareness among police and the public means that more cases than ever are being detected.
In Northern Ireland, 37 people were reported by the PSNI as victims of trafficking, including 17 related to sexual exploitation.
In previous years, the number of cases has remained relatively consistent, however, a single ongoing case in 2013 involving nine women had a significant impact on the 2013 statistics.
In August 2014, another case led police to identify 20 people as victims of human trafficking, so a further sharp rise is already anticipated for 2014, according to the police.
Romanian and British victims
The figures were published on Tuesday in a report by the National Crime Agency (NCA).
They show that in Northern Ireland more victims of trafficking came from Romania, than from any other country.
There were also nine victims who were UK citizens.
Families threatened
Liam Vernon, head of the UK Human Trafficking Centre, said: "It's not just foreign citizens. Our own citizens are trafficked around the UK: Men for labour, girls for sex."
Foreign victims of trafficking are typically lured to the UK under false pretences like a nanny or housekeeping job.
Their families in their home country may be threatened if they reach out to authorities in the UK.
Suspected victims are assessed by the home office who determine if they have been trafficked.
'Under reported crime'
The Northern Ireland Council for Ethnic Minorities (NICEM) advocates for victims of human trafficking.
NICEM spokesperson Helena Macormac said: "Anti-trafficking laws are comparatively new in Northern Ireland and this is still an under-reported crime.
Referring to the Home Office's role, she added: "We believe that cases should be assessed by an independent body, with appropriate training and free of immigration targets."
A spokesman for the NCA said: "This is a very difficult problem to detect. The aim of this report is to give a sense of scale of what's happening."