MLAs call for Kincora to be part of UK-wide inquiry into child abuse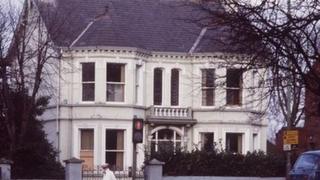 MLAs have called on Home Secretary Theresa May to include abuses against residents at the east Belfast Kincora Boys Home in the remit of a new UK-wide inquiry into child sex abuse.
The inquiry into historical abuse was announced by Ms May in July.
It followed claims of an establishment "cover-up" over allegations of paedophile activity at Westminster.
Three senior care staff at Kincora Boys home were jailed in 1981.
The assembly approved, without a formal vote, an Alliance motion which argued that the inquiry to be led by Fiona Woolf would be the most appropriate means of achieving truth and justice for the Kincora victims.
The unanimous support from MLAs was welcomed by victims campaigner Margaret McGuckin and Kincora survivor Gary Hoy who watched the debate from the public gallery.