Marion Millican killing: Expert says she took medication during previous evidence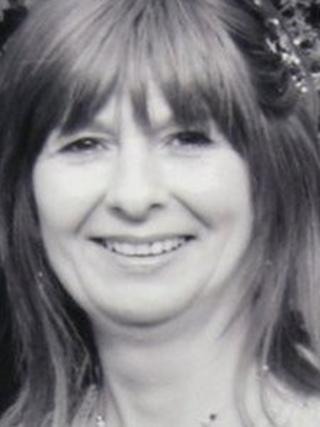 An expert witness broke down in tears as she revealed she had been taking medication at a previous trial into the murder of Marion Millican.
She said that the medication had made her "weary, tired and confused" in the witness box in June 2012.
She was giving evidence at the trial of Fred McClenaghan, 52, of Broad Street, Magherafelt, County Londonderry.
He denies murdering his former partner at a Portstewart launderette in March 2012 with a 100-year-old shotgun.
The forensics expert was giving evidence on her fifth day in the witness box at Antrim Crown Court, sitting in Belfast.
Under cross-examination the witness agreed that her evidence at this trial contradicted testimony she gave in 2012.
She said she did not take notes while testing the shotgun in a workshop and also confirmed she had not followed all procedures and protocols on testing the firearm.
The witness said that she had been on sick leave from work at Forensics Science Northern Ireland (FSNI) between January 2012 and June 2012.
She told the trial: "My doctor had advised that I do not take the stand. I was on 10mg of Valium and 30mg of Citalopram."