Paying for sex: MLA Alban Maginness defends ability to enforce new law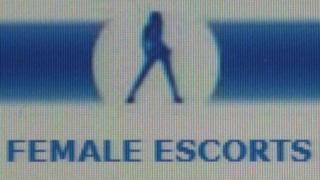 Northern Ireland Assembly member Alban Maginness has said a law that made paying for sex a crime could be enforced.
Speaking on BBC Radio Ulster's Talkback show, he said credit card payments and surveillance could be used by police to catch people buying sexual services.
Mr Maginness, a barrister, voted in favour of the Human Trafficking Bill.
Sex workers and clients said that credit cards are not used, even when introductions are made online.
When asked about how the police would enforce the law Mr Maginness said the sex trade was "based on the internet where people are paying for sexual services with a credit card, and in that way you can in fact detect what people are doing".
Asked if using cash would allow people to evade detection he added: "The police will use surveillance in order to detect people. You know, other countries do it."
'Claire', a sex worker who sees an average of three clients a day in Belfast, said that she had never taken credit card payments.
Police
The Police Service of Northern Ireland did not want to be drawn, at this stage, on the challenge of policing the law.
The service initially criticised the bill but later said it "provided qualified support" for the law because of its "positive deterrent value".
The PSNI went on to acknowledge that policing the sex industry required it to "maintain communication with those who are particularly vulnerable."
Sweden
Dr Jay Levy studied the impact that criminalising the purchase of sex had on the industry in Sweden over a four-year period, between 2008-2012.
He said: "Police have to catch people in the act for a successful prosecution.
"So in practice most clients accept on-the-spot fines, rather than face being taken to court, even though it would be incredibly difficult to prove in court."
During his research for his doctorate he observed the law being used to target migrant sex workers, and said that the law had been used as a way to deport migrants.
He also said: "Clients are reluctant to leave their contact details, so sex workers are inviting men into their apartments that are completely untraceable."
In one case he looked at, the woman had "lost count of the times she'd been raped" due to this inability to vet and track her clients.
Clients
'Eamon' is in his 50s and from Northern Ireland. He claims to have paid for sex with over 50 women in his life.
He said "I have a great time de-pressurising with these girls. In some instances the company, intelligence and pure personal indulgence has more importance for me than the sex element. These are real people; refreshing, and once you know them [they are] disarmingly honest.
"I visit different escorts, some I would now call friends and visit regularly. I would see an escort probably three times a month, or more depending on opportunity, time and family or business pressures.
"There is a feeling amongst the 'community' that the police will be heavy handed under instruction to make an example."
Thinking about how this law will affect his use of sex workers he said: "I will continue to see those I now know and trust. Depending on how it is policed I may see others."
He added that he had never seen a sex worker who took payments with a credit card.