NI tourism: Increase in spending by 6% says report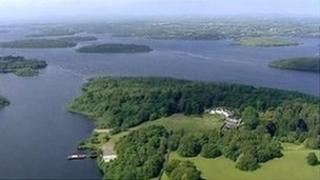 Latest tourism figures for Northern Ireland suggest spending has increased, while the number of overnight trips did not change.
The figures were measured on a rolling annual basis and compared the 12 months to June 2014 with the same period in 2013.
They showed there were 4.17m overnight trips generating spending of £755m.
That is a 6% rise in spending when compared to £710m generated in the year to June 2013.
However, the report from the Department of Enterprise, Trade and Investment (DETI) cautions that inflation will account for some of this increase.
Half of all overnight trips were made by people already living in Northern Ireland. For example, someone from Belfast might go to Fermanagh for the weekend on holiday, or to visit relatives.
A further 28% of overnight trips were from people living in Great Britain and 9% were people from the Republic of Ireland.
The remaining 13% (0.6m) were people from outside the UK and Republic of Ireland.