Woman struck in possible hit-and-run on Whiterock Road, west Belfast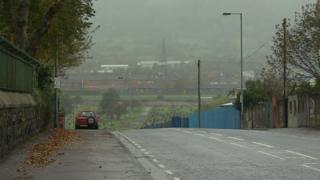 A woman found at the side of a road with head injuries in west Belfast may have been struck in a hit-and-run, police have said.
The 49-year-old was discovered at the Whiterock Road, close to its junction with Whiterock Gardens, on Thursday evening.
She is being treated in hospital for a fractured skull, amongst other serious injuries, which police said "may be consistent with a possible hit-and-run road traffic collision".
Police have appealed for information.