Marion Millican killing: Fred McClenaghan 'phoned Lifeline', court told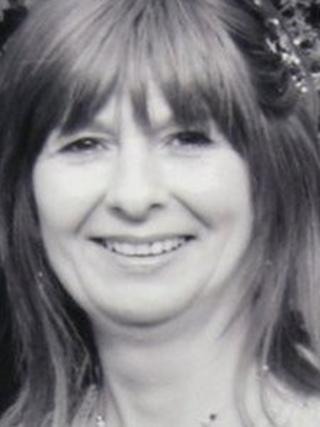 A man accused of murdering his ex-girlfriend phoned a helpline at Christmas and expressed remorse for how he had treated her, a court has heard.
Fred McClenaghan, of Broad Street, Magherafelt, County Londonderry, denies murdering Marion Millican in Portstewart in March 2011.
The 52-year-old has already pleaded guilty to a charge of manslaughter.
A jury heard that the Christmas before Ms Millican died, the accused made a tearful call to Lifeline.
The court heard that he told a member of staff that he was "full of remorse about how he had treated his girlfriend".
Christmas dinner
Giving evidence, a Lifeline member of staff told his trial at Antrim Crown Court sitting in Belfast, that while she could not remember the phone call, she took notes at the time which recorded that Mr McClenaghan had called about 04:00 GMT and that he was sobbing during the call.
The Lifeline worker also detailed how Mr McClenaghan reported having no festive food in the house, but spoke of going to his parents' house later that day for Christmas dinner.
The woman said she made a risk assessment of Mr McClenaghan, as the organisation does with every caller, telling the jury: "I was happy enough that he was okay at the end of the call."
At the conclusion of her evidence, the judge told the court that both the prosecution and the defence had concluded their respective cases and that they would not be hearing any more evidence.
He added that normally the jury would hear final submissions in the case, but that a number of legal matters needed to be resolved first.