North Belfast: Attack on man was 'attempted murder'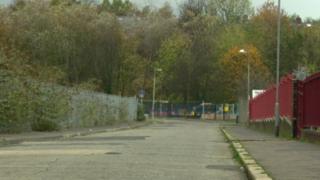 An attack on a 25-year-old man in north Belfast is being treated as attempted murder by police.
The man is in a stable condition in hospital after he was assaulted by a gang in the Limestone Road area, close to Mileriver Street, on Friday night. The incident is not thought to be sectarian.
Det Sgt Melanie McGrory said it was believed "three or four" men may have been involved in the assault.
She has appealed for information.
Meanwhile, in a separate incident, a 19-year-old man is being treated in hospital for facial injuries after being attacked by a man in his early 20s in the University Square area of south Belfast, early on Saturday morning.
The man's injuries are not believed to be life-threatening.