Prince Harry plotter Asraf Islam admits fraud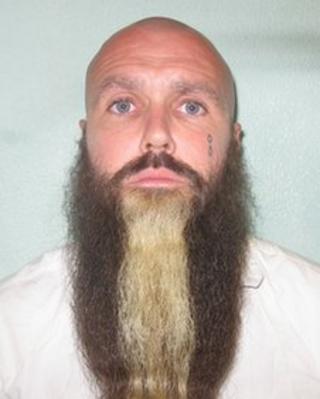 A County Down conman who converted to Islam and was jailed over a plot to kill Prince Harry is facing another prison term over a £56,000 fraud.
Ashraf Islam, 32, of Albert Street, Bangor, will be sentenced later this week for offences committed under his former name of Mark Townley.
He admitted two counts of fraudulent trading between April 2009 and May 2011.
In February, he was jailed for three years for a threat to Prince Harry.
In May 2013, Townley, of Albert Street, Bangor, then calling himself Ashraf Islam, walked into a police station in London and told officers that he was "making a plot to kill his Royal Highness Prince Harry.''
A judge at Isleworth Crown Court in London described Islam's plot as "vague and unlikely to succeed", but said he presented a risk to the public.
The fraud offences related to Townley's time as director for a "not for profit organisation" called National Task Force which was later re-branded as NTF or NTF UK.
The company, based at Cromac Avenue, Belfast, purported to be a social enterprise that created, supported and funded youth projects across the United Kingdom.
Belfast Crown Court was told a large number of victims were defrauded by the company, with the amount of money involved in the region of £56,000.