Aviva: 30 jobs go at insurance group's office in Belfast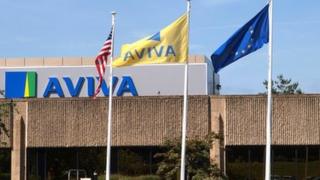 The insurance group Aviva is to axe around 30 jobs at its office in Belfast, a company spokesman has told the BBC.
The positions are in its claims department and represent around one third of its local workforce.
A statement said: "Today we have briefed employees in our Belfast office on changes to our claims function.
"We will be closing our claims function in Belfast by the end of April 2015."
Aviva said the work will move to locations in England.
"These changes have not been taken lightly, and we will work closely with those affected to provide as much support as possible," they added.
"Other Aviva teams based in Belfast are not impacted."