Craigavon police seize stolen strong painkillers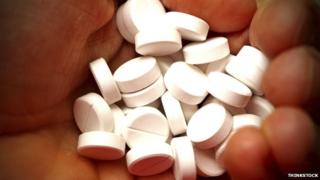 A substantial amount of prescription medication, believed to be stolen, has been recovered by police in County Armagh.
About 40,000 high-strength painkillers were recovered in Craigavon at one of three locations searched by police on Wednesday.
Two men have been arrested.
A police spokeswoman said it was dangerous to take such drugs without a prescription.
Officers were "relieved that such a significant quantity has been removed from circulation", she added.