Certus to close its Belfast office next year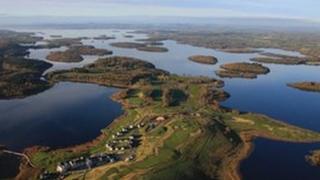 Certus, the financial services company, is to close its Belfast office next year putting 25 jobs at risk.
The company was set up primarily to manage the wind-down of the loan book of Bank of Scotland Ireland (BoSI).
BoSI, which was owned by the Lloyds Banking Group, was effectively closed in 2010 after losing billions in the Irish property crash.
A large part of the BoSI loan book has now been sold reducing demand for the services provided by Certus.
Reprocessed
The Certus operations will be centralised in Dublin and it is possible that some of the Belfast staff could be redeployed.
Some of BoSI's largest Northern Ireland loans were sold to the US investment fund Oaktree in 2012.
Among projects financed by BoSI were the Obel Tower In Belfast and the Lough Erne Golf Resort.
Both those properties were repossessed and subsequently sold to US investors.
The bank also specialised in lending money to property developers to buy helicopters and private jets.