Northern Ireland shared education: Schools urged to apply for £25m funds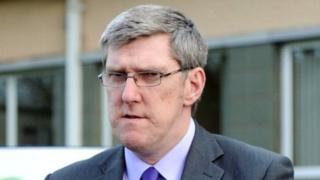 The education minister has called on schools involved in shared projects to apply for a share of £25m funding.
Under the scheme, schools from different sectors link up for projects that allow Catholic and Protestant pupils to learn together.
The £25m is coming from the Executive, with an added £10m from the Atlantic Philanthropies foundation as announced earlier this year.
The money will be spent over four years.
About 150 schools who have already shown commitment to shared education have been invited to bid for the funding.
Another 600 will be able to apply in early 2015.
Education Minister John O'Dowd said the money would offer children from different communities the opportunity to be educated together.
Chuck Feeney, an Irish-American billionaire businessman, is providing some of the money through his Atlantic Philanthropies foundation.