Ulster Bank staff to get pay rises and bonuses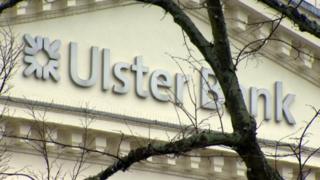 Almost 5,000 Ulster Bank staff are to receive a £600 bonus and pay rises of up to 8% next year, based on performance.
It is the first increase for a majority of staff since 2011.
Ulster Bank's Kevin Keegan said the deal was focused on staff at "the middle and lower end" of the salary scale.
The bonus is for all staff below managerial level and will be paid before Christmas.
Mr Keegan said the deal was "in line with the bank's commitment to paying people fairly and recognising each individual's contribution to returning the bank to profit in 2014".
Next year's pay deal will give a majority of the bank's employees increases of between 1.75% and 8%.
Mr Keegan said each rise would be based on an individual's "position on the pay scale and performance".
He also said the deal would give managers their first wage uplift since 2010.
The Ulster Bank employs around 6,000 people in Northern Ireland and the Republic.