Robert Colgan admits causing hoax bomb alerts in Newtownabbey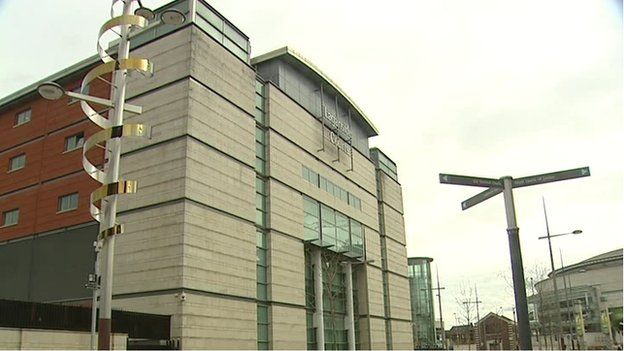 A 26-year-old man has pleaded guilty to possessing explosives and causing a series of hoax bomb alerts in Newtownabbey, County Antrim.
Robert Colgan, from Mournebeg Drive, Newtownabbey, admitted a total of 12 charges at Belfast Crown Court.
He admitted leaving items that sparked alerts at several locations, including a DUP councillor's home, a pedestrian underpass and a public phone box.
Colgan was released on continuing bail and will be sentenced in February.
His guilty pleas included two counts of possessing explosives, namely an improvised blast bomb.
He also admitted six charges of communicating false information causing a bomb hoax, and a further four counts of placing an article causing a bomb hoax.
The offences took place on dates between December 2012 and March 2013 and also involved hoax bomb alerts at a furniture store and a busy road junction.
Colgan initially denied the charges against him and was due to face a trial in the New Year, but on Monday, his defence barrister asked that he be re-arraigned on all counts.
When Colgan entered guilty pleas on all the charges, his barrister then asked that both a pre-sentence report and a psychiatric report be compiled on his client.
The judge set a date of 6 February 2015 for sentencing.
He warned Colgan that the decision to release him on continuing bail until that date "should not be taken as any indication of a sentence in this matter".