Former Housing Executive head Brian Rowntree denies he showed bias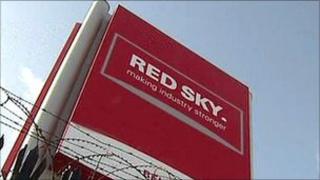 A former chairman of the Northern Ireland Housing Executive (NIHE) has denied he showed bias against an east Belfast company, and former Social Development Minister Nelson McCausland.
Brian Rowntree was giving evidence to the social development committee.
It is investigating if there was political bias in the running of the NIHE.
Its inquiry is examining if there was any impropriety or irregularity relating to NIHE-managed contracts.
The inquiry was set up following allegations broadcast in a BBC Spotlight programme in July 2013 about political interference in the running of the Northern Ireland Housing Executive (NIHE).
As part of its remit, it is looking at how the NIHE dealt with former contractor Red Sky.
The company carried out repair work for the Housing Executive until 2011 and subsequently went into administration.
After complaints of poor workmanship, overcharging and other irregularities, its contract was terminated by the Housing Executive.
Red Sky denied the allegations over its work practices, but went into administration.
Between 2006 and 2011, £200m was paid to contractors by NIHE, with the Red Sky contracts worth £7m a year.
In 2011, the Housing Executive Board considered a request to extend the contract from Mr McCausland.
Mr Rowntree was asked by Sammy Wilson of the DUP at the committee on Thursday if his board's refusal to accept that contract extension amounted to bias or an attempt to discredit the DUP minister.
Mr Rowntree strong denied this.
He was also questioned about the way the Housing Executive managed its contracts with several different companies carrying out similar work.
The committee reserved the right to recall Mr Rowntree at a later date to give further evidence, if members felt he should be asked about his part in a development in the nationalist Rinmore estate in Londonderry.