William Sloan: On the run murderer returned to custody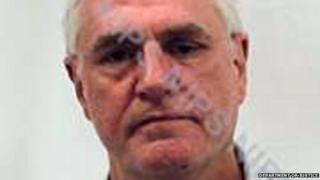 A convicted murderer who failed to return after being given temporary release last month is back in custody, the prison service has said.
William Sloan, 51, originally from Dundonald, was jailed for the murder of James Hamilton, 39, at his home in Harrow Street in Belfast in 1989.
He is understood to have handed himself in to police in Manchester on Saturday.
"We are pleased he has been returned to custody," a spokesperson for the Northern Ireland Prison Service said.
"He will be returned to Maghaberry Prison as soon as possible."