Danske Bank revises economic growth forecast for Northern Ireland to 2.1%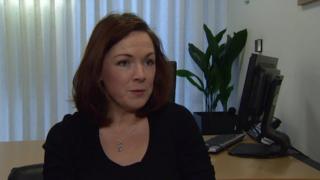 Danske Bank has revised its 2015 economic growth forecast for Northern Ireland down to 2.1% from 2.3%.
The bank's chief economist, Angela McGowan, said the private sector will continue to expand.
However, she said that job growth would be less impressive than in 2014.
She added that low inflation, low interest rates and the economic performance of the UK and Republic of Ireland would drive growth.
Risks to growth include instability in the Eurozone economy and significant cuts to the Northern Ireland Executive's block grant.
Ms McGowan said growth was forecast across the economy with some of the larger sectors such as retailing and manufacturing expecting to grow by between 2% and 3%.
Some sectors can expect faster growth, with the ICT sector expected to grow at around 5.7%.
Ms McGowan added that the planned contraction in public spending will place "a negative drag on overall economic growth" and that a contraction in public sector employment of around 2,300 jobs is expected.
The average of 2015 growth forecasts by Danske, NICEP, EY & PwC is just over 1.8%.