Jean McConville murder: Two men arrested over 'Disappeared' death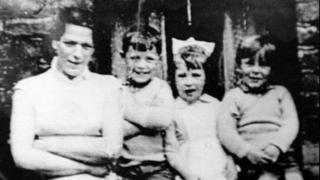 Two men arrested by police investigating the 1972 murder of Belfast mother-of-10 Jean McConville have been released unconditionally.
A 63-year-old man was arrested in Forkhill, County Armagh and a 64-year-old man in County Antrim.
Mrs McConville was abducted from her flat in west Belfast, shot dead and secretly buried by the IRA. Her body was found 30 years later.
The arrests were the 10th and 11th of the murder investigation.