Samuel McKinley: Life sentence prisoner fails to return to Maghaberry jail in County Antrim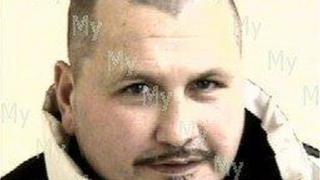 The Prison Service has said that a man who is serving a life sentence for murder has failed to return to Maghaberry prison in County Antrim.
Samuel McKinley, 53, was on a pre-release work scheme.
He was due to return to prison on Monday.
Police are appealing for information about his whereabouts.