Former IRA couple Leonard Hardy and Donna Maguire arrested in Spain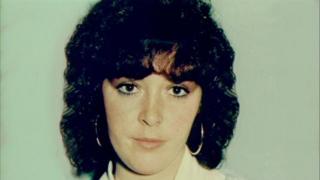 Spanish police have said two former IRA members - a married couple - were arrested last week as part of an investigation into money laundering and smuggling.
It has been reported that the couple are Leonard Hardy, 54, and Donna Maguire, 57.
They were arrested in Lanzarote.
Five other people were arrested and 11 searches were carried out in the provinces of Las Palmas, Alicante, Malaga and Murcia.
Spanish police said inquiries began following information indicating that money from tobacco and alcohol smuggling was being laundered through the acquisition of properties in different Spanish provinces on the Mediterranean coast and the creation of companies.
They said it involved properties with an estimated value of 10.5m euros.
The investigation has been assisted by Irish police and Her Majesty's Revenue and Customs.
Hardy and Maguire are married with four children and live in Dundalk, County Louth.
Hardy, originally from Belfast, received a six-year sentence in Germany in 2006, after admitting his role in a failed IRA bomb attack on a British Army barracks at Osnabruck in August 1989. He walked free because the offence happened before 1998.
Maguire, who is from Newry, received a nine-year sentence in Germany in 1995 after being found guilty of attempted murder and explosive offences over the same attack.