NI learner drivers pay nearly double GB fee for licence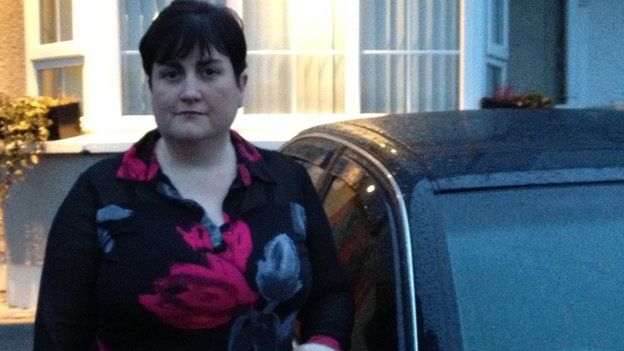 Learner drivers in Northern Ireland are being charged nearly twice the price for a provisional licence compared to elsewhere in the United Kingdom.
In Great Britain, a licence can be bought online for £34. In NI, it is only available by post, at £62.50.
When it comes to renewing a full driving licence, it costs £14 online in Britain, but £30 in Northern Ireland.
Lorraine Brown from Newry was surprised to discover the fee difference when she was helping her daughter apply.
"We are supposed to be part of the United Kingdom, so why are we being penalised like this?" she asked.
"Times are hard enough for young people and now they are being asked to pay twice the price for their provisional licence. It is just ridiculous that they are being penalised in this way."
Independent MLA Claire Sugden raised an assembly question with Environment Minister Mark H Durkan last November about the high cost of the fee.
She asked if the Northern Ireland price would be reduced.
In his assembly reply, Mr Durkan said driver licensing in Northern Ireland was self financing.
He said the costs included salaries, maintenance, support and development of the IT system, production of the licence, postage and the payment of fees for certain medical assessments.
"Following a public consultation, driving licence fees were increased on 18 October 2012 which resulted in a gap across a range of transactions between the fees charged in NI compared to those charged in GB," he said.
"This gap exists largely due the lack of economies of scale for recovering the costs of processing driver licences locally. I am also aware that DVLA recently introduced a reduction in their fees that has further widened the gap between NI and GB.
"I understand that the DVLA have indicated that they have been able to reduce their fees through developments in technology, with the ability to offer online transactions."
Mr Durkan said the Driver and Vehicle Agency (DVA) was currently developing a new driver licensing IT system to be delivered by April 2016.
"This will improve the customer experience, deliver service efficiencies and will enable online processing. This will provide an opportunity to review the fees currently charged for the processing of driver licences", he said.
Ms Sugden said she was "baffled" at the disparity in fees.
"I am concerned that this is the beginning of the end of more of our jobs here in Coleraine," she said.
"I don't know why this is the case. I don't think there should be such a significant gap in the fee amount. It just does not follow. It also discourages young people from applying for their driving test and that is an important skill."
The Department of Environment has confirmed that licences are printed in Swansea and Northern Ireland is charged a unit price. Driver licensing is still processed in Coleraine.
SDLP Newry and Armagh assembly member Dominic Bradley said it was "not acceptable that there is such a differential in prices".
He said he would be urging the DoE to "make every effort to introduce the new system as soon as possible".