Serial shop thief 'tried to steal teddy-grabber machine'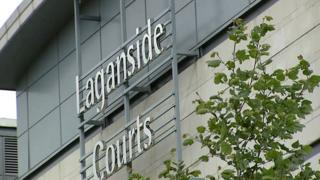 A serial shoplifter who tried to steal a teddy-bear grabber slot machine has been jailed for 16 months.
Daniel Madden, 27, of Wall Street, Belfast, also stole iPhones and hundreds of pounds worth of clothing, Belfast Magistrates' Court has heard.
In court on Tuesday, he admitted criminal damage and an attempted theft from the machine in April 2013.
CCTV footage placed him in CastleCourt, Belfast, and blood was smeared on the machine, the court heard.
A prosecution lawyer said the damage cost £356. Madden also admitted charges of theft and going equipped for theft at Boucher Crescent, Belfast, three months later.
Further counts involved the theft of two iPhones worth £1,000 from Victoria Square in January 2012.
He also stole two shirts worth £90 last March and took coats worth £300.
The district judge said there had been "a string of offending" and imposed a previously suspended sentence.
Madden was hugged by friends in court before he was taken to prison.