Boston College project: Winston Rea legal bid to stop handover of interview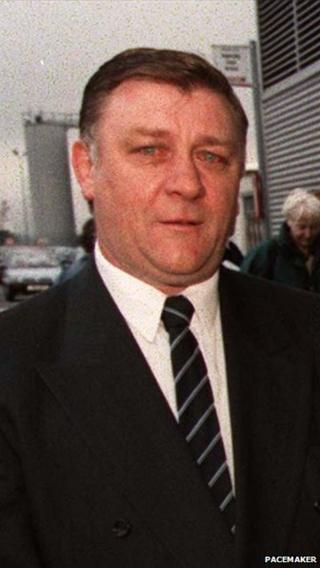 A former loyalist prisoner has launched a High Court attempt to block prosecuting authorities from obtaining interviews he gave to a US university project.
Winston Rea issued emergency proceedings to stop Boston College handing over material.
He was among dozens of loyalists and republicans who provided testimonies for a project.
It was designed to establish an oral history of Northern Ireland's conflict.
Interviews were given on the understanding that tapes would not be made public until after their deaths.
But those assurances were dealt a blow in 2013 when detectives investigating the abduction and murder of Belfast mother-of-ten Jean McConville back in 1972 secured the transcripts of former IRA woman Dolours Price's account.
That material was handed over following court battles on both sides of the Atlantic.
Mr Rea, an ex-prisoner and son-in-law of the late UVF leader Gusty Spence, is now seeking to judicially review the Public Prosecution Service's attempts to obtain his interviews.
He claims that a subpoena for the material is unlawful and lacking in any specifics about why the tapes are being sought.
His barrister disclosed in court on Thursday that the material has been passed to US authorities.
He claimed there was now nothing preventing the Police Service of Northern Ireland from travelling to America to collect it.
With papers now to be served on the Police Service of Northern Ireland (PSNI) as a notice party, the judge agreed to adjourn the case until next week.
Outside court Mr Rea's solicitor, Kevin Winters of KRW Law, claimed no legal justification for obtaining the tapes has been given.
He said: "It's unsatisfactory and flies in the face of openness and transparency that the authorities have failed to provide specific information or subpoena to back the request for the Winston Rea material."