Police question man over west Belfast guns and ammunition find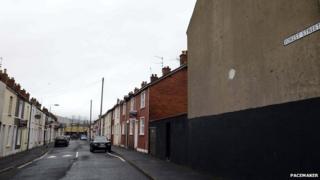 Police are continuing to question a 52-year-old man arrested in connection with a weapons find in west Belfast.
Guns, ammunition and suspected pipe bomb parts were found during a search at a house at Forest Street on Saturday night.
Bomb disposal officers were sent to examine the items.
A number of residents were asked to leave their homes for a time during the security operation.