CUBIS Industries: Major contract in United Arab Emirates for Lurgan firm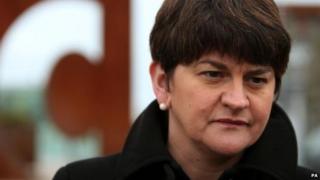 County Armagh company Cubis Industries has won a six-figure contract in the United Arab Emirates (UAE).
Enterprise Minister Arlene Foster welcomed news of the contract to revamp the telecommunications network in Abu Dhabi.
She said it was a "tremendous boost for manufacturing in Northern Ireland".
Cubis Industries employs 122 people at its headquarters in Lurgan, County Armagh.
Ms Foster said the contract was a new business sector for the company which has already supplied products to Dubai and to the oil industry in Oman.
"The new contract is a further example of the scale of business opportunities in the UAE for Northern Ireland companies prepared to invest in growth in global markets," she said.
Cian Cantwell, Cubis director of international sales, said the new business was an important reference for other potential clients in the UAE and many other international markets.