Pipe bomb recovered during alert in Newtownabbey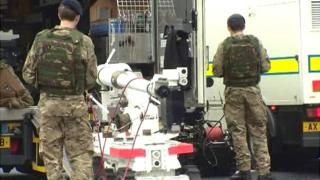 A pipe bomb has been found following a security alert in Newtownabbey, County Antrim.
It has been taken away by Army technical officers for examination.
People were asked to leave their homes at Ashford Lodge on Wednesday at about 11:00 GMT as the Army moved in to examine the device.
The alert has now ended and roads in the area have re-opened.