Northern Ireland's private sector 'difficult start' to 2015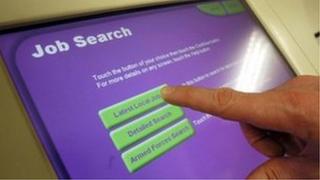 Northern Ireland's private sector has had "a difficult start to 2015," according to the latest survey of local businesses.
It showed new orders, output and employment all fell in January.
Each of the three areas is monitored on a monthly basis, across a panel of firms, on behalf of the Ulster Bank, providing a snapshot of the economy.
The bank said the reduction in business activity "was the strongest since the end of 2012".
But its chief economist Richard Ramsey said that "economic conditions are perhaps not quite as bad as the headline suggests, at least not for all sectors".
He also pointed out that declines in new orders and employment were only marginal.
The local economy's largest sector, services, is showing strength, according to the bank's purchasing managers' index, or PMI.
But retail, manufacturing and construction were all in contraction in January.
Mr Ramsey said one positive for businesses was falling fuel costs.
However, overall economic recovery lags the rest of the UK, partly due to the sterling-euro exchange rate, which has a big impact on the local economy
"Over the last half decade this exchange rate has acted as a tailwind for the Northern Ireland economy," Mr Ramsey said.
"However in 2015 it is said to be a headwind for the economic recovery."