Joseph Roche: Irish astrophysicist among 100 bidding to reach Mars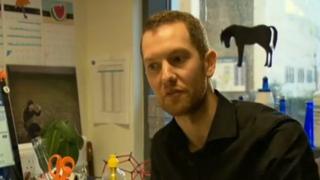 An Irish astrophysicist has been named on a list of 100 candidates who are in with a chance of becoming the first humans to travel to Mars.
More than 200,000 people originally applied to take part in the Mars One mission, which is backed by Dutch entrepreneur Bas Lansdorp.
It is expected to be funded by crowdfunding and a Reality TV show.
Dr Joseph Roche has been selected for the third round of the process.
The previous round saw 660 candidates take part in online interviews.
It is estimated that it will cost an estimated £3.8bn ($6bn) to send the first group of astronauts to Mars.