Pipe bomb found in Clifton Crescent, north Belfast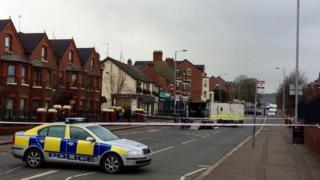 A pipe bomb has been found during a security alert in north Belfast.
Army bomb disposal experts were sent to Clifton Crescent after a suspicious object was found in the area on Monday morning.
"This has been declared as a viable pipe bomb type device and has been taken away for further examination," Insp James Murphy said.
All roads have now reopened and residents have been allowed to return to their homes.