Patrick Benstead: Men arrested over 1972 Belfast murder released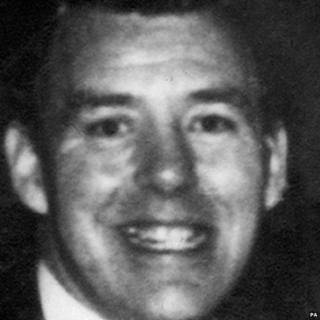 Three men arrested by police investigating the sectarian murder of a man in east Belfast more than 40 years ago have been released unconditionally.
Police said the arrests are part of an investigation into the murder of 32-year-old Patrick Benstead.
His body was found in Crossley Street on 2 December, 1972, after he had been tortured and shot.
The men aged 61, 67, and 73 were arrested in England, east Belfast and Newtownards.
Mr Benstead was from the Short Strand area of east Belfast.
He was last seen leaving a bar on the Falls Road in west Belfast on the evening of 1 December 1972.