Former soldier John Rankin admits bomb charges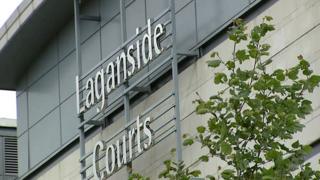 A former soldier has pleaded guilty to having improvised explosive devices at his Whitehead, County Antrim, home.
John Rankin, 52, from Edward Road, admitted having a nail bomb and six blast bombs between 1 January, 2013 and 24 January, 2014.
Earlier this month at a previous arraignment hearing, Rankin pleaded guilty to possessing three blank firing automatic pistols.
He was released on bail to be sentenced on 18 March.
A prosecution lawyer told a judge that Rankin's plea to possession of explosives in suspicious circumstance was accepted by the Crown.
"In the light of this plea, I would ask that three further counts he faced be left on the books and not to be proceeded without the leave of this court or the Court of Appeal,'' she said.
Those charges related to making explosives under suspicious circumstances between 12 January and 24 January, 2014, attempting to possess three blank firing pistols on dates between 1 October and 30 October 30, 2013, and possessing firearms without a certificate.
The judge warned Rankin: "The fact you have been released on bail should not be taken as an indication of how this court will deal with you next month.''
Although no details about the case against Rankin emerged at Belfast Crown Court on Friday, a previous court hearing was told police searched his home after a parcel containing three pistols was intercepted in England.