Facebook case: Injunction halts £20,000 payout to convicted sex offender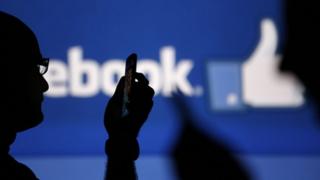 A convicted sex offender who won £20,000 in damages after featuring on a Facebook page set up to monitor alleged paedophiles, has had the award stopped by a high court injunction.
The sex offender is now also being sued by one of his victims, it has emerged.
Last month, a judge ruled in favour of right to privacy for the convicted man known in court as CG.
He was convicted in 2007 of a number of sex offences.
In February, the High Court in Belfast said the information on the Facebook page "harmed the public interest, creating a risk of reoffending".
The judge also ordered that Facebook close the 'Keeping Our Kids Safe From Predators 2' page at the centre of the lawsuit.
The sex offender who brought the original privacy action was released from jail in 2012 after serving a sentence for gross indecency and indecent assault offences against a young girl and a teenage boy.
Now aged in his 40s, he remains under supervision by the authorities and has been assessed as posing no significant risk to the public.
An injunction has now been granted to freeze any payouts that will follow from the High Court judgment last month.
In court on Wednesday, counsel for CG confirmed his client had received no money so far.
He also said the convicted sex offender originally just wanted Facebook to remove the page and pay £7,500 to a child abuse charity.
Outside court, solicitor Michael Redmond, who represents the person suing the sex offender, explained the reason for seeking damages against CG.
"Our client was extremely concerned and annoyed on hearing that the person who had been convicted of abuse was due to receive a significant amount of compensation arising out of a recent claim involving Facebook."
"Our client feels that today's decision will go some way towards addressing the concern which many members of the public felt in respect of last month's judgement."
Listing the case for a further review next week, the judge ordered the injunction to remain in place until then.