Crossmaglen: Arrest during 'fuel laundering plant' discovery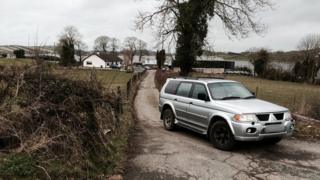 A suspected fuel laundering plant has been discovered and a man has been arrested on suspicion of waste offences in County Armagh.
The arrest was made at Loughross Road, Crossmaglen, during a joint operation with the Northern Ireland Environment Agency and police on Thursday morning.
A 52-year-old man is being questioned about waste and land contamination offences.
HMRC has been notified of the fuel plant discovery.