Pipe bomb found during security alert in Frankhill Drive, Carryduff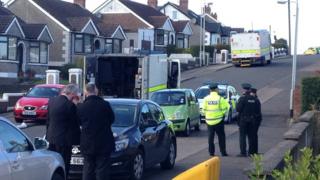 A pipe bomb has been found during a security alert in Carryduff, County Down.
Bomb disposal officers were called to examine a suspicious object in Frankhill Drive on Tuesday morning.
A small number of people had to leave their homes during the alert. They have now been allowed to return.
Police have taken the pipe bomb away for examination.