Security alert at Thiepval Barracks in Lisburn: 'Nothing untoward' found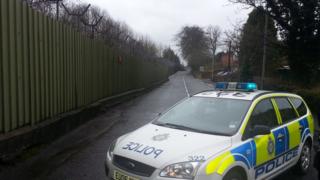 A security alert at Thiepval Barracks, Lisburn, County Antrim, has ended.
Army bomb experts examined a suspicious object inside a perimeter fence on Thursday morning, but said it was "nothing untoward".
Duncans Road was closed at its junctions with the Antrim Road and Beechdene Drive but has now reopened.
Police said residents from 30 houses in Dog Kennel lane who were moved during the alert could now return.