Stormont Executive criticised for delays in implementing 'human rights' judgements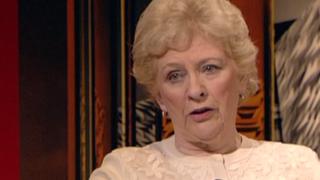 A parliamentary watchdog has strongly criticised the Stormont Executive for the length of time it is taking to implement judgements by the European Court of Human Rights.
They include some rulings concerning investigations into controversial killings by security force members or where there are allegations of collusion.
The Joint Committee on Human Rights says the delays are unacceptable.
It says they are an urgent priority.
And it believes they should be treated as such by the executive and government.
It also says there are three significant cases in which Northern Ireland has failed to implement judgements that have been implemented in the rest of the United Kingdom.
These include a ruling on the retention of DNA samples.
The committee is made up of MPs and members of the House of Lords. The current members include Baroness Nuala O'Loan, the former Police Ombudsman.
On the issue of dealing with the past, the committee points out that the European Court has ruled that investigations into controversial killings involving members of the police or army were inadequate and not sufficiently independent.
It welcomes proposals in the Stormont House Agreement to create a new Historical Investigations Unit, but expresses concern that chief constable George Hamilton has said he believes it could be at least two years before that happens.
"We recommend that the legislation establishing the Historical Investigations Unit be treated as an urgent priority by the new government and every effort made to ensure that the new unit is up and running well before the two years anticipated by the Chief Constable," it says.
The committee also says the parties that signed the agreement should publish a more detailed plan for dealing with the past.
'Full implementation'
The report also cites three cases where it blames the executive for delaying the full implementation of some European Court rulings against the UK.
These are rulings on the retention of DNA samples, the retention and disclosure of police caution data, and the ability of a person lacking legal capacity to challenge the legality of their detention under mental health legislation.
The joint committee expresses most concern about failure to implement a judgement on the retention of DNA samples, which was handed down by the European Court more than six years ago.
It has already been fully implemented throughout the rest of the UK and is expected to be finally implemented in Northern Ireland in November this year.
"In our view a delay of nearly seven years in the full implementation of a European Court of Human Rights judgement across the whole of the UK is unacceptable," the committee says.