Troubles trauma centre wins UK award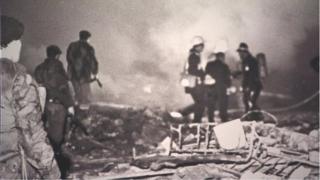 The WAVE centre, which offers support to anyone traumatised by the Troubles, has won a major award.
It beat more than 350 charities across the UK to win the national prize for excellence in health and well-being.
The GSK Impact award also includes £30,000 in funding.
Katie Pinnock, director, GSK, said: "Over 20 years, WAVE has grown from a small group of passionate women to a highly recognised major trauma centre operating across Northern Ireland.
"Its work for and on behalf of victims is to be applauded. It demonstrates sophistication in its approach and its achievements are impressive. This award is well deserved."
Sandra Peake, WAVE, paid tribute to the dedication of staff and volunteers at the Belfast-based centre.
"They will draw great strength and encouragement from this recognition by GSK," she said.
"At a time when everyone in the voluntary sector is facing cutbacks, the additional £30,000 in unrestricted funding could not be more timely, enabling WAVE to reach out to more people.
More than 3.600 people were killed in the Troubles in Northern Ireland.
Research published earlier this month by the Ulster University found almost 30% of the population suffer mental health problems and nearly half of those are directly related to the Troubles.
WAVE supports anyone bereaved, injured or traumatised by the violence in Northern Ireland.