UTV Ireland channel expected to make full-year loss in region of £6m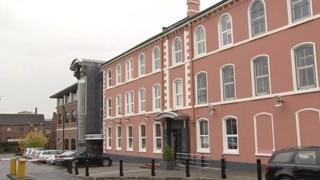 UTV Media has said its new television channel in the Republic of Ireland is expected to make a full-year loss in the region of £6m.
The figure for UTV Ireland is up from from an original estimated loss of £3m.
The Belfast-based company said the new channel, which launched in January, had been affected by a slower-than-expected audience build and agency negotiations.
The group reported operating profit for 2014 of £19.7m, down from £20.1m in 2013.
The figure includes £3m in start-up costs for UTV Ireland.
It also said foreign exchange headwinds were impacting profitability across its radio and TV services in Ireland.
However, pre-tax profits for the year to the end of December rose marginally by £0.2m to £17.2m.
Group revenue came in at £116m, an 8% increase from £107.2m in 2013.
UTV Media's group CEO John McCann said first-quarter airtime revenue from UTV's largest division, Radio GB, is expected to rise by 4%.
"Record audiences for talkSPORT and market leading audiences in both Irish radio and television underpin these results, providing confidence that our new venture UTV Ireland, will emulate its older siblings and over time, build a stronger audience base," he said.
"The significant uplift in GB Radio's profitability together with the recovery in Irish Radio and Television advertising are particularly pleasing."