Ten-year-old girl finds bag of drugs in playground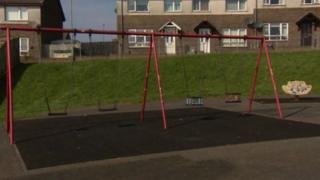 A 10-year-old girl has found a bag of the drug speed in a playground in Downpatrick, County Down.
She picked up the bag while playing in a park on Colmcille Road and showed it to an adult, who took it to the police.
Officers who tested the white powder confirmed that it was amphetamines.
A police officer said on Facebook: "It's probably a parent's worst nightmare for their child to find something like this, never mind where they thought was a place of safety."
They added: "Thankfully they had the sense to not open it but to give it to a grown up."
The MP for the area, Margaret Ritchie of the SDLP, said: "I shudder to think if that child had been younger or if that 10-year-old child had opened that amphetamine and thought it was maybe sherbet or some kind of sweet.
"Thankfully they didn't do it."