35 jobs are to be cut at NIACRO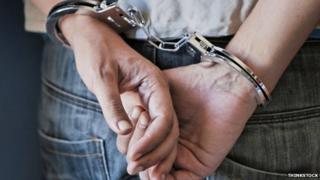 NIACRO has said that it will have to make 35 staff members redundant by the end of the month after its bid for European Social Fund (ESF) money was unsuccessful.
The organisation said the cuts related to more than a third of its team.
It said it would have a "devastating impact".
The union Nipsa said staff had been on protective redundancy notice since Christmas.
It said it will be lobbying assembly members and government departments in a bid to reverse the decision "even at this late stage".
"So much for our political representatives saying that no staff member would be forced out and that everyone who left the public services would go on a voluntary basis," Alison Millar, Nipsa Deputy General Secretary said.