Cut to Book Trust in Northern Ireland criticised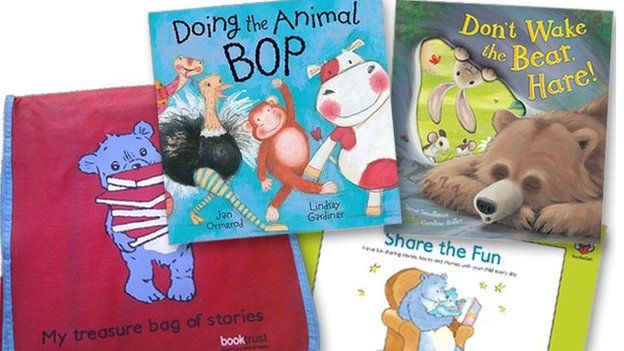 A national charity has criticised cuts to a programme designed to encourage families to read together.
Book Trust gave out thousands of books to pre-school children each year, with the help of a £250,000 grant from Stormont.
Liz Canning, manager of Book Trust, said Northern Ireland would be the only part of the UK without such a scheme.
"It does particularly impact on disadvantaged families," she said.
"These could be the only books these families ever have in their homes and they also signpost parents to go along to the local library and join in with story times, rhythm and rhyme sessions, so they become part of the community."
Last year, Book Trust used the Stormont grant to distribute 50,000 gift packs to homes in Northern Ireland.
They included picture books for babies and pre-school children, while three and four-year-olds also received pencils and drawing pads in their book packs.