Strabane woman 'cried rape to get free police lift home'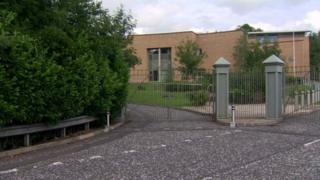 A woman who falsely accused a man of rape, apparently in an attempt to get a lift home from the police, has escaped a prison sentence.
Emma Louise Gallagher, 23, from Ardnalee Park, Strabane, was given a nine-month sentence suspended for two years for perverting justice.
Dungannon Court was told that in September 2013, she was in Castlederg, a town with which she was not familiar.
A police officer who saw her said that she was drunk, upset and confused.
She knocked on the door of a stranger's house and told the people who answered that she had been raped. The police were called and she repeated her claim.
She gave the first name and a description of a man she had been with.
The following day, she was interviewed by specialist detectives. She told them she now realised that nothing had happened.
By this time, however, the man was already in custody. He had been held for four hours.
The court heard that he declined to make a victim impact statement and wanted to "simply put the whole incident behind him".
The judge said Gallagher's claim had been "a gratuitous and lightly-made allegation to secure a free police lift home".
Such claims were "corrosive of the credibility of truthful complainants", the judge said.
She said it disillusioned "dedicated professionals who, on a daily basis, do this very wearing work".
However, a combination of mitigating factors including Gallagher's poor health and the fact that she did not persist with her claims, contributed to the judge's decision to suspend the sentence.