John Pat Cunningham death: Former soldier charged with attempted murder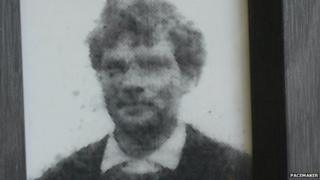 A former soldier has appeared in court charged with the attempted murder of a man who was shot dead by soldiers in County Armagh more than 40 years ago.
John Pat Cunningham, 27, who had a learning disability, was killed by members of an Army patrol in Benburb on 15 June 1974.
Dennis Hutchings, 73, with an address near Torpoint in Cornwall, appeared in Omagh Magistrates' Court on Saturday.
Mr Hutchings was granted bail.
John Pat Cunningham had the mental age of a child between six and 10 and a fear of men in uniform.