Martin McGuinness' home attacked with paint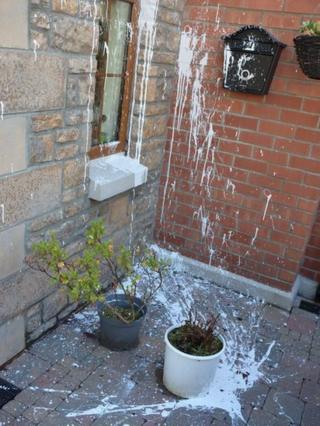 The home of Deputy First Minister Martin McGuinness has been attacked with paint.
The Sinn Féin assembly member said his grandchildren were in the house at the time on Sunday evening.
He thanked neighbours for their help following the incident in Londonderry.
"This attack on my family follows an arson attack on the car of a Sinn Féin member in Derry last week and on Sinn Féin election billboards and posters in the city," he said.
"The people behind these attacks have nothing to offer the community and they are intent on dragging society back to the past."
Police said damage was caused to the front of the house and a parked car.