Strokes 'double in men aged 40-54' in Northern Ireland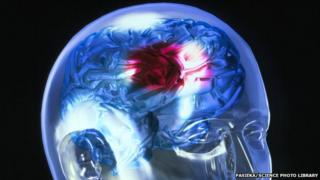 The Stroke Association has said the number of strokes suffered by men in Northern Ireland aged between 40 and 54 has more than doubled over the last 12 years.
The charity has said there were 123 hospital admissions for this age bracket in 2002.
Last year, it was 252.
Brendan Trainor, who is 47, suffered a stroke in 2009. He said it could no longer be seen as a disease that only affects older people.
"If it happened to me it can happen to anybody," he said.
"People have to start being aware that it could happen to them, it doesn't just happen to older people. It just hit me like a sledgehammer."