Belfast body find: Man's death investigated by police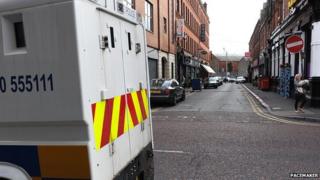 The sudden death of a 59-year-old man in Belfast city centre is being investigated by police.
The man's body was found in what police described as commercial premises in Union Street just before 16:50 BST on Thursday.
The premises are understood to be a health and leisure club popular with the gay community.
Police said they were investigating the circumstances surrounding the man's death.
Their enquiries are continuing.