Diabetes: Pocket-sized device to allow control over insulin intake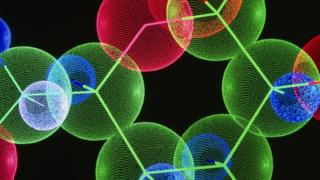 A tiny, pocket-sized device is set to transform how diabetics in Northern Ireland regulate their insulin dosage.
The device, which has been adopted by the South Eastern Health Trust, will allow people to be in control of their insulin intake.
It will also help the trust make financial savings as hospital visits will be reduced.
The trust is the first in the world to offer the d-Nav service to a large number of people.
Diabetes affects more than 80,000 people in Northern Ireland.
Up to 700 patients will now be offered the d-Nav service.
The pilot was overseen by diabetes expert Dr Roy Harper.
Fingerprint
"This new initiative has the potential to be hugely impactful on the lives of many people with diabetes across the world," he said.
"I am delighted that for the first time in the world, it will now be available to a significant number of patients across the south eastern trust area."
The d-Nav insulin guidance service is based on technology obtained from the University of Michigan and has been developed by US-based company Hygieia.
It uses smart technology combined with a simple fingerprint blood test to update insulin dosage for those people on the move, without them having to wait to attend a doctor at their local hospital.
The d-Nav device brings insulin therapy into the digital age by providing personalised adjustments to enhance and simplify dosing and therefore maximising insulin effectiveness.
Diabetes care in Northern Ireland costs the local economy around £400m per year.
Complications are mainly attributed to uncontrolled glucose levels that can be controlled through insulin if the dosage is adjusted.
Dosage
The pocket size device will allow patients to do that.
One of those involved on the trial, Michael Anyadike-Danes, said the service has been life changing.
"I have been a diabetic for 20 years but now for the first time, diabetes doesn't rule my life," he said.
"I feel better, fitter and above all, normal.
"I visit the hospital less frequently and the information of my blood glucose and insulin dosage is on the device for my doctor to monitor."
The pump that is currently available treats those with type 1 diabetes.
This new device can treat those with type 2 and will be helpful to a larger number of people.