US tech company to create 19 jobs in Belfast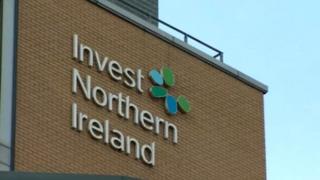 A New York-based tech company is to establish its European headquarters in Belfast.
The move will create 19 jobs over the next two years, generating nearly £850,000 annually in salaries, according to Invest Northern Ireland.
Handweck Associates, supported by Invest NI, will recruit a number of technology and business analyst roles at its Belfast centre.
The company plans to use Belfast to grow its European and US business.
Invest NI Chief Executive Alastair Hamilton said: "Northern Ireland's financial services sector is growing in confidence, and investments such as this help to develop new capabilities and offer skills, development and career progression opportunities for our local talent base."
According to Invest NI, this is the second announcement by a financial technology firm this month.
Chief Executive of Hanweck Associates, Jerry Hanweck said: "Our new Belfast office will act as a research, development and support centre."
"We chose Northern Ireland because of its skilled workforce, strong universities and research centres, high-tech infrastructure and competitive cost structure," he said.